Candidates sitting the 2020 Kenya Certificate of Secondary Education (KCSE) and the Kenya Certificate of Primary Education (KCPE) exams have been told to remain focused. On Saturday Education Cabinet Secretary George Magoha asked the over 1.9 million candidates not to panic. He said the ministry has considered their long absence from school due to the Covid-19 pandemic.
Prof Magoha said the examinations will be student friendly adding that the examiners who set the KCPE and KCSE exams have considered the effects of the long break.
While urging for calmness from the candidates and other stake holders, the CS noted that schools have adequately covered the syllabus.
"Syllabus coverage has been done so there is no need for anxiety…. Do not worry about the examination. We are aware you were at home for nine months, so your hope must remain alive. Do not get stressed. If you believe in God, you will all pass" Magoha told journalists.
The Cabinet Secretary was touring schools in the Western region; including Chavakali Boys' Secondary School in Vihiga County.
Related news; TSC to roll out massive teacher transfers (Delocalization news 2021)
He dismissed reports of leaks, saying the exam questions have not found their way to the market, where parents and students are likely to purchase test papers from people claiming to have them.
The KCSE 2020 exams will be done between March 26th and 21st April, this year (2021). The marking exercise will be conducted for three weeks; between 19th April and 5th May.
On the other hand, the KCPE tests will be written for three days; from 22.03.2021 to 24.03.2021.
See also; Teachers' calendar watch 2021; See a list of termly activities plus their deadlines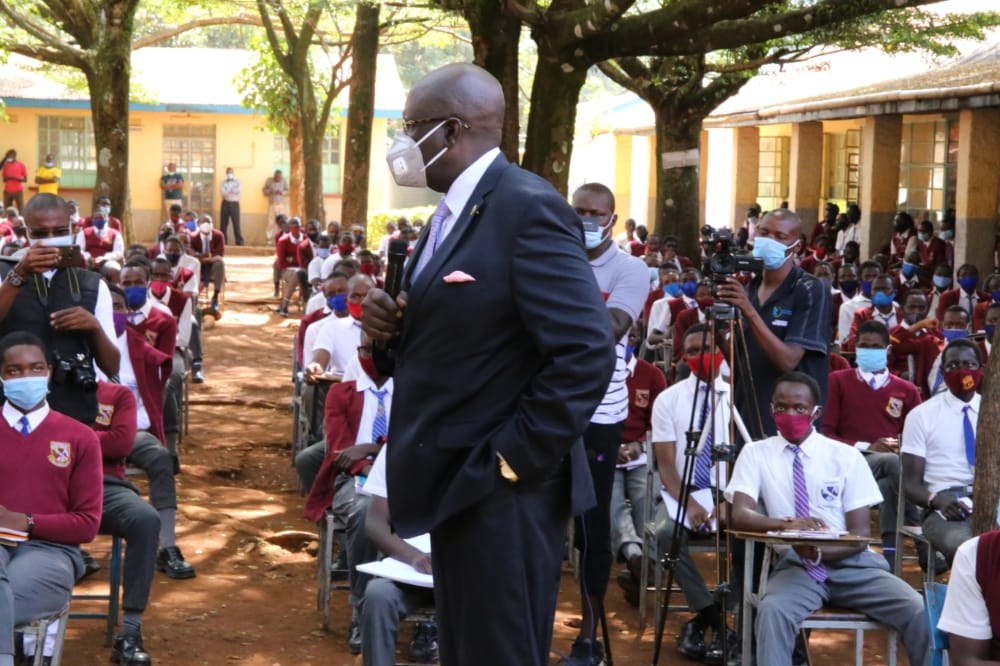 Cheating hot spots
People deceiving parents and candidates about selling examination papers risk getting arrested, he added.
Prof Magoha also issued a warning for Isebania, Kisii and Migori, saying they are on the ministry's radar as it fights exam cheating and other irregularities.
He discouraged the candidates from copying, saying each of them is intelligent.
"I am moving around to encourage students. They are ready for the examinations," the CS said.
See also;