Payment of salaries for teachers engaged by Boards of Management (BOMs) will solely be a responsibility of individual schools. This is according to Education Cabinet Secretary Prof. George Magoha. In his latest response to queries by Members of Parliament, Magoha says management of teachers is a role played by the Teachers Service Commission, TSC, and not the Ministry.
"The funds that the Ministry disburses to schools does not include the provision for teachers on Boards of Managements (BOMs)." Says the CS.
"The engagement of BOM teachers is independently done by respective BOMs without the involvement of the Ministry." he added.
Magoha was responding to a query by Emuhaya Member of Parliament Omboko Milemba who is also Chair of the Kenya Union of Post Primary Education (KUPPET). Hon Omboko wanted to know 'what measures is the Ministry putting in place to ensure that workers and teachers employed by BOMs are continuously paid during this covid-19 pandemic.'
But, Magoha says the Ministry already released free education funds to schools to 'enable them continue paying wages to their support staff.
Read also; University students to get Laptops from HELB to aid in online learning: Latest education news
"All the requisite funds have already been released to schools. Therefore, it is expected that the support staff will continue receiving their wages." Notes the CS.
On Thursday last week, CS Magoha indeed confirmed that BOM teachers will receive their salaries has the funds have already been set aside.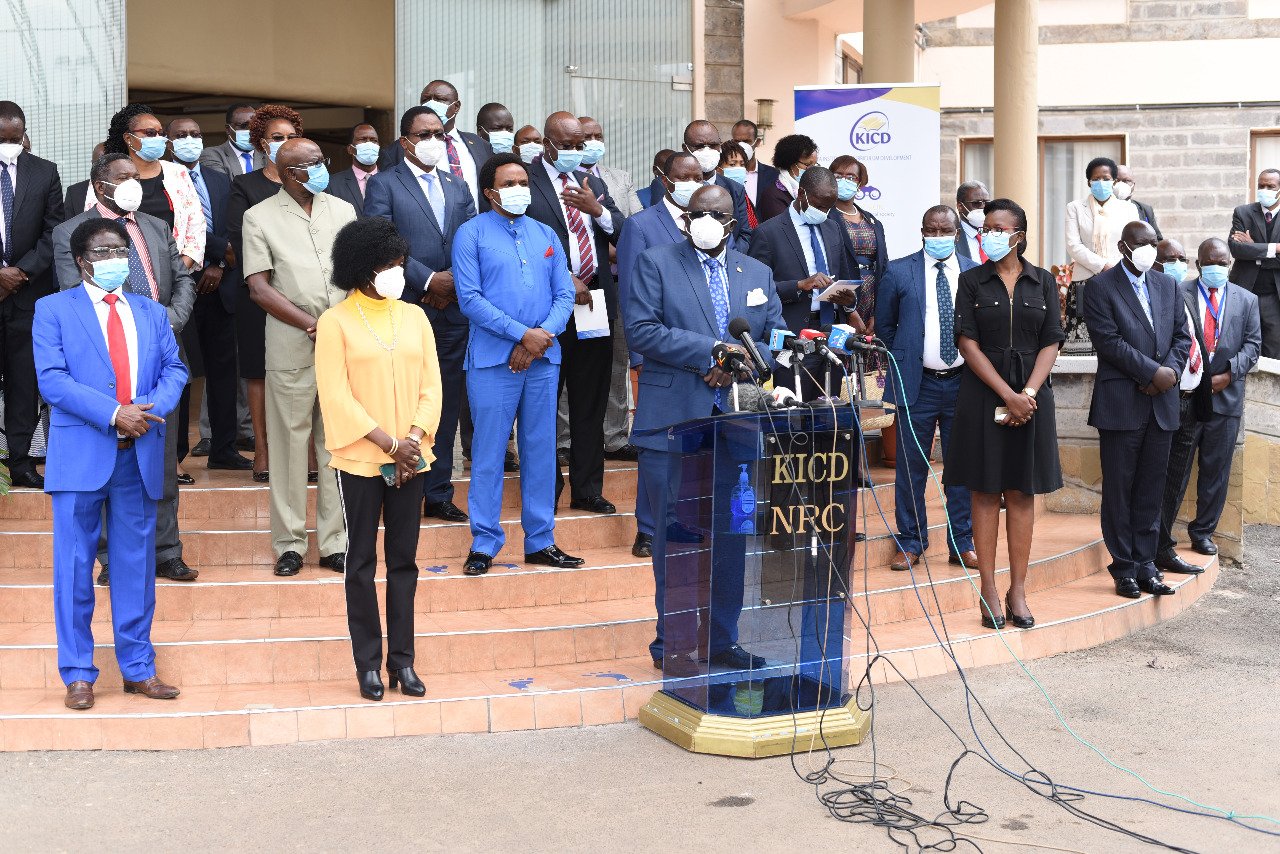 "The Government has set aside sufficient funds to pay Board of Management teachers, non-teaching staff; including security men and women to ensure proper maintenance and safety in schools," Magoha told the press after a meeting with Stakeholders.
It will now be up to respective schools to see to it that both the BOM teachers and staff are paid from the Ministry funds.
KUPPET has lauded the recent move by the Ministry to ensure teachers get their dues.
"KUPPET commends the government for providing salaries to teachers and other workers employed by BOMs in Public schools… The government's action is a direct response to appeals by KUPPET," the union said via a press statement on Friday.
Even as BOM teachers and staff see light at the end of the tunnel, the future is bleak for their counterparts in private schools. Appeals to the government for bail out have fallen on deaf ears.
ALSO READ