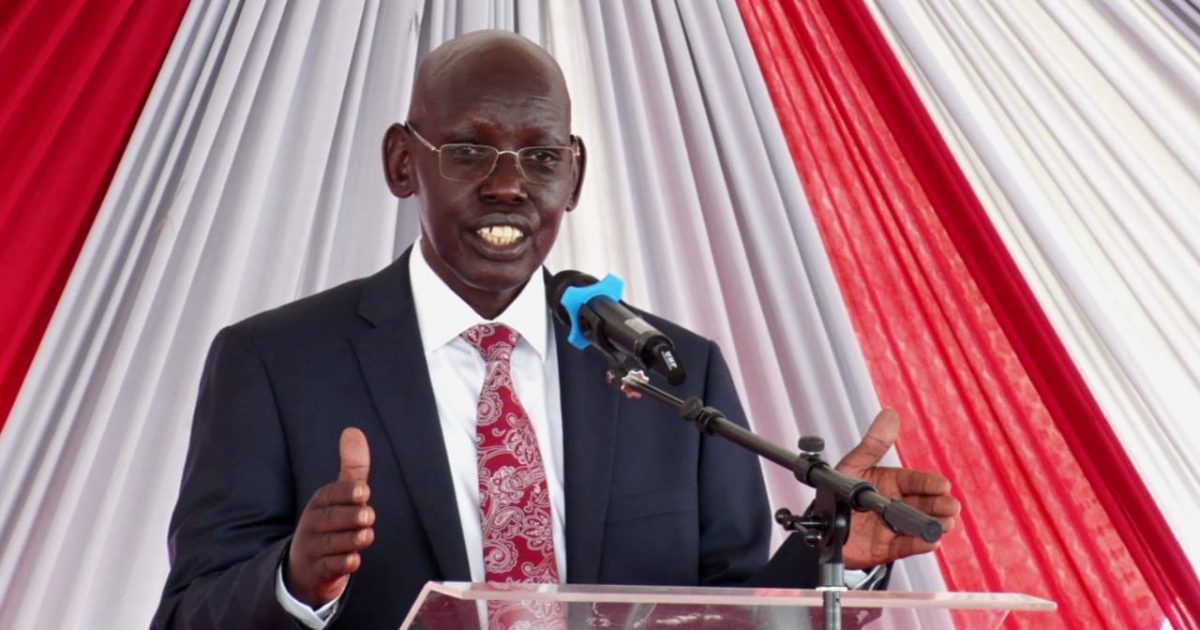 State Department for Basic Education Principal Secretary Belio Kipsang has dismissed claims the new funding model for university education has made higher education expensive and a preserve for the rich saying Kenyans should learn to embrace change.
While noting that the new model will benefit many students with others getting full scholarships through their university education, the PS said it was the best and should be supported.
Speaking in Thika, Kiambu County, Kipsang said about 45,000 students will learn for free through state sponsorship while more will get loans and bursaries from the Higher Education Loans Board (Helb).
Addressing parents, students and teachers at Chania Boys High School during a fundraiser for construction of more classrooms and dormitories, Kipsang also dismissed claims that the government has raised university fees.
He said the government will fully implement recommendations of the Presidential Working Party on Education Reform as it aligns education to be competency based.
The PS was backed by legislators Ndindi Nyoro who is the chairman of Parliamentary Budget Committee and Alice Ng'ang'a (Thika Town).
"I want to assure everyone that in the new funding model, we have not increased university education fees. In fact what will happen is that for the first time 45,000 students will go to university and acquire education without paying a shilling. Others will get funding through Helb loans and bursaries," the PS stated.
He hailed the Parliamentary Budget Committee for raising the funding for university education to Sh80 billion annually from Sh44 billion initially, which he said will enable more learners to attain their dreams.
Nyoro explained that under the new system of funding, more students from poor backgrounds will access higher education than was the case before.
"What's happening is that the neediest students will be fully sponsored by the state. The others will get loans and bursaries from Helb as has been the case. So, those complaints are not genuine, "Nyoro said.
Ms Ng'ang'a said the new funding model was met by resistance since many people did not have their facts right.
"Those claiming university education fees has been increased are not telling the truth. There is always resistance to any new way of doing things," said Ms Ng'ang'a.
In the new model, the level of funding for each student will depend on the monthly household income.
Concerns have been raised over the criteria that will be used to identify those extremely needy students.
Learners too have complained that universities have hiked fees for various degree programmes and that they might not benefit from the funding model
By Muoki Charles